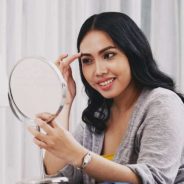 The most important step in caring for your skin is coming in understanding you identify skin type. How it is adapting to certain circumstances or seasonality.
Your skin is your body's largest organ, as complex and intelligent as your heart, lungs, liver, and other vital organs.
Using cleanser treatments are too harsh and they are recommended for excessive oiliness, may send the signal to your skin. More oil is actually needed.